Saturday, March 11
DAY 2: A long petition list in pictures
First of all I would like to apologise for not having been able to update the weblog earlier. The blog server was experiencing some difficulties. That has been solved, so also I am back on track!

Secondly, I've been sent some pictures of DAY 2: the action in Bonn. Our fellow human rights activists from Germany had created a long petition list which - if spread out - took the length of the Münster Platz. Also, attention was given to the four missing persons (in the right sidebar you will find the pictures of these "disappeared").*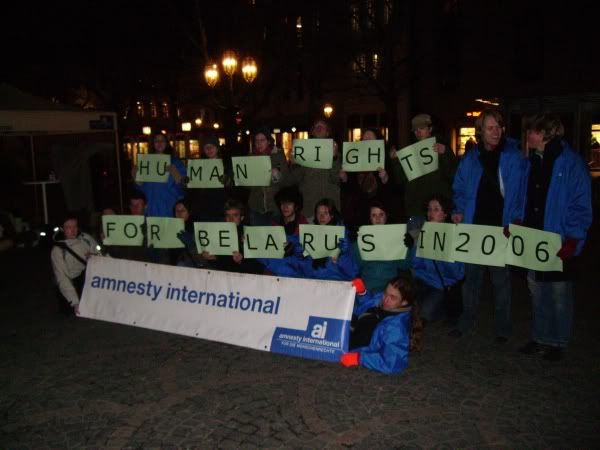 Amnesty International calls for respect for Human Rights in Belarus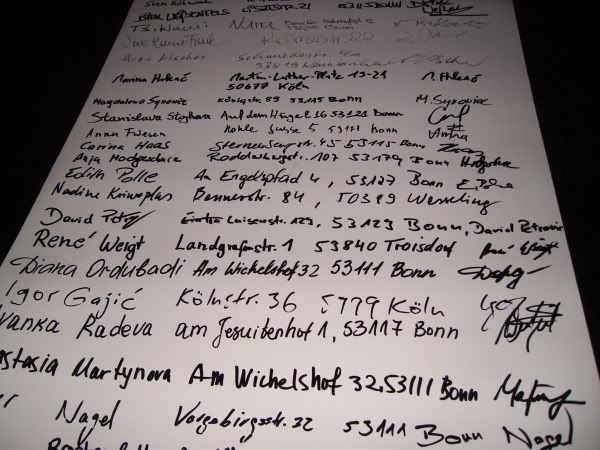 The long petition list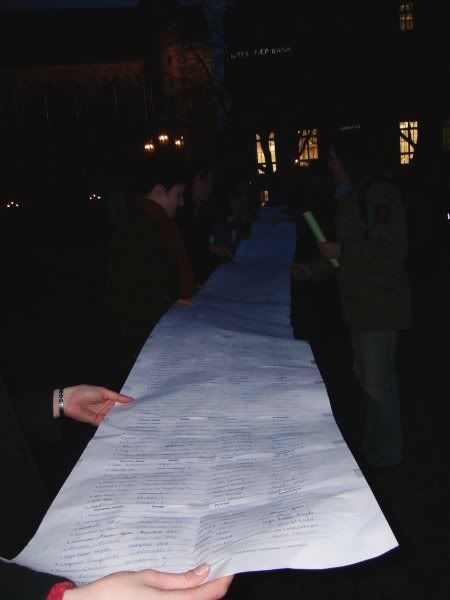 It's really long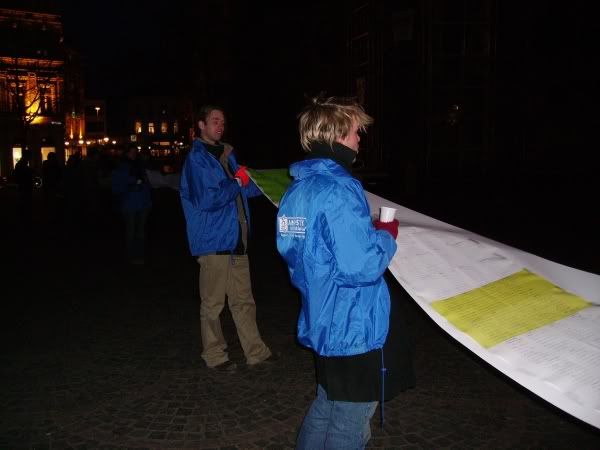 Our activists holding the petition list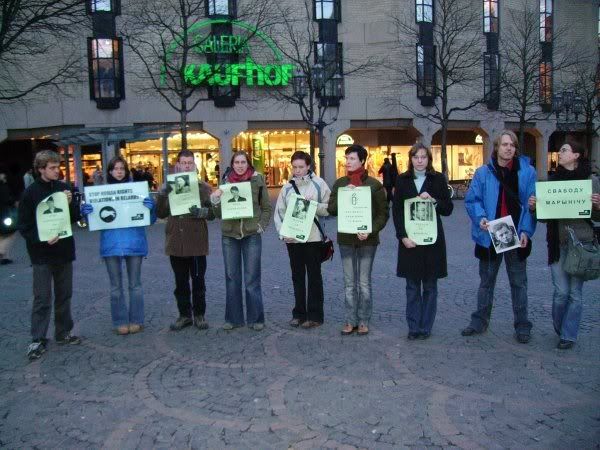 Attention for the "disappeared"*

*Amnesty International considers that a "disappearance" has occured when there are reasonable grounds to believe that a person has been taken into custody by state agents, yet the authorities deny the victim is held, thus concealing the victim's whereabouts and fate and placing the victim outside the protection of the law. The word is placed in inverted commas by Amnesty International to indicate that it does not accept official explanations that these people have simply vanished.
Amnesty International only uses the term "disappearance" for cases which fit this definition and involve government forces. Amnesty International opposes "disappearances" in all cases.