Saturday, March 11
En Route
Hitch hiking is not only about luck of finding a driver willing to offer you a ride, but also about baring the cold during the day, as well during the night: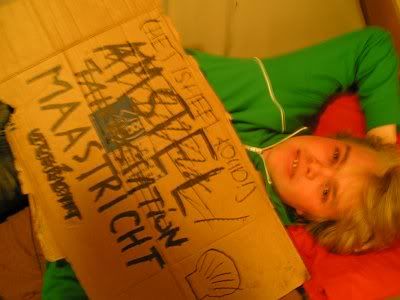 The sign reads also: "(It is very cold!)"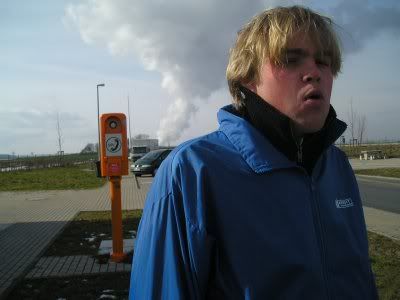 "I wished I was hitch hiking in Kenia" activist B must have thought.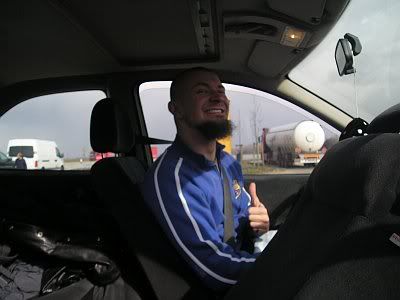 A driver offering a ride in a - I bet - warmed-up car.